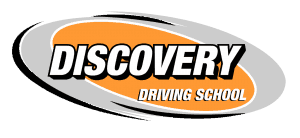 What are your cancellation and no-show policies?
Rescheduling driving lessons
If you reschedule a lesson with less than 48 hours advance notice of the scheduled time, we reserve the right to consider the lesson cancelled and charge as set out below.
Cancelling a driving lesson
A minimum of 24hrs notice is required in the instance that you need to cancel or reschedule a lesson time or date.
If the period of notice is less than 12 hours, you will be charged the full lesson fee
If the period of notice is more than 12 hours, but less than 24 hours, you will be charged 25% of the lesson cost
Lateness and non-attendance (no shows)
If you arrive late for a lesson the Instructor shall only be able to offer you the remaining lesson time if they have a commitment to another session immediately after, and you will be charged for the full lesson cost for the lesson.
If you are more than 15 minutes late for a lesson without notifying us we reserve the right (at the Instructor's reasonable discretion) to cancel the lesson and charge the full lesson cost.
If no cancellation notice is given and a student fails to arrive or show up for a scheduled driving lesson or fails to have a current drivers licence on them, the full lesson fee will be charged and payable for the lesson.
How many log book hours is a lesson worth?
A one-hour car lesson with Discovery will count for 3 hours in your log book for up to the first 10 lessons. (10 x 1-hour lessons = 30 log book hours).
Please contact us if you have any questions or wish to book a lesson.
Which areas do you service?
We service the following areas and general surrounds: Carseldine Transport & Main Roads (TMR), Kippa Ring TMR, Caboolture TMR and Strathpine TMR. If in doubt about if we can assist you, please don't hesitate to contact us and we can advise you directly.
What type of vehicles do you use?
All training is conducted in registered training vehicles (Hyundai, Corolla, Suzuki Swift) with manual transmission and dual controls.
Are your instructors fully qualified?
All trainers hold Certificate IV in Transport and Logistics (Road Transport – Car Driving Instruction) – TLI41210. All driver trainers will present their industry accreditation to learners upon the commencement of training.
In what areas do you offer lessons?
At present we service the following areas and general surrounds: Carseldine TMR (Transport & Main Roads), Kippa Ring TMR, Caboolture TMR and Strathpine TMR. If in doubt, just contact us and we'll let you know whether we can help, or refer you to a great driving school in your area.
Do you offer training in cars with automatic transmission?
Yes, please call Reg Hutchins on 0412 562 530 and mention you're a Discovery Driving School student and he will gladly provide you lessons in a late model Hyundai.
How long must I hold my Learner Licence before I can sit my Driving Test?
You must hold your learner licence for one year before you can sit your driving test.
When can I submit my log book?
You can submit your log book as soon as you turn 17. If you have a driving test booked for less than two weeks after your 17th birthday, many Customer Service Centres for Transport and Main Roads will accept your log book directly if you submit it there on or after your 17th birthday.
What is "Keys 2 Drive"?
The keys2drive program aims to improve driver safety by helping P platers drive for six months without hurting themselves or others, building a foundation for a life of safe driving. The keys2drive coaching approach is designed to provide a learning experience that is more real, more thorough and more attuned to the reality of licensed driving. keys2drive provides a free lesson, introducing our innovative approach, for learner drivers in Australia.
Is it better to learn to drive a manual or automatic car?
The decision to work towards either an automatic or manual licence is very much up to the individual. Achieving a manual licence will very often require a greater investment of time and energy to learn. However, you are then able to drive both automatic and manual cars in the future. Maybe a job prospect could hinge on whether or not you have a manual licence.
Alternatively, an automatic licence can often be a cheaper, less stressful option and if you are certain that you will only ever want to drive automatic cars, then choosing this pathway makes sense.
Remember, you can upgrade from an automatic licence to a manual one at a later stage. However, it does require you to re-sit your driving test.
Can I get lessons if I live outside the Moreton Bay Regional Council area?
Discovery Driving School is a driving school that offers discounted training and assessment to learner drivers in and around Carseldine, Kippa Ring, Caboolture and Strathpine. If you want to check whether we service the area where you live, please contact us. If we can't help you, we can recommend a reputable company in your area.
Watto Training RTO Number 40791