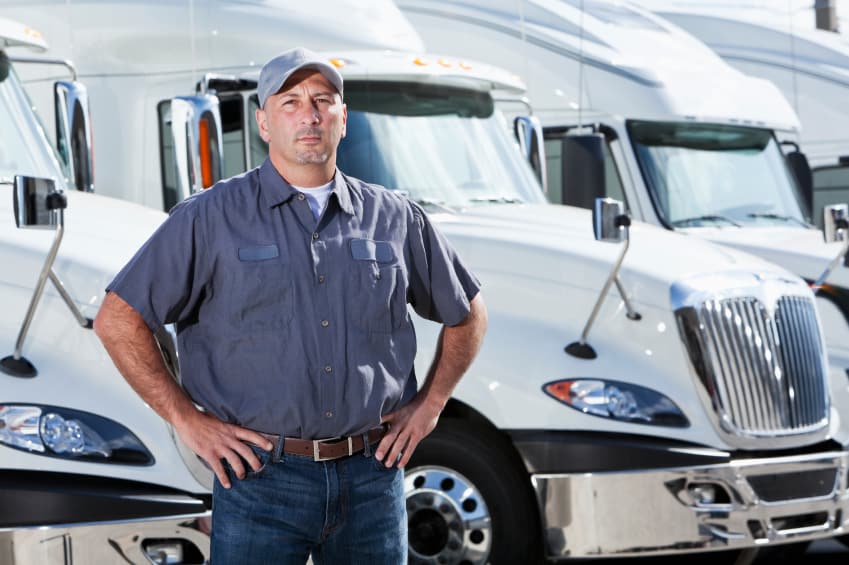 TLI41321 – Certificate IV in Transport and Logistics (Road Transport – Heavy Vehicle Driving Instruction)
Course Information
Introduction – QLD Applicants
Graduating as an instructor will open up opportunities for you to train (and assess) learners in your field(s) of expertise. To make sure you are up-to-date on all of the rider/driver trainer requirements from the Transport Main Roads, please click here and read through the information.
A good place to start investigations is this article: "How to become an accredited driver and rider trainer" and also "Becoming an accredited driver trainer".
This is a qualification for the Transport and Logistics Industry. This qualification has been structured to align with the applicable car driving licensing and regulatory requirements for each state or territory. Successful completion will require competency in units that relate to work defined as aligned at AQF Level 4.
The performance of a broad range of skilled applications including requirements to evaluate and analyse current practices, develop new criteria and procedures for performing current practices, and provision of some leadership and guidance to others in the application and planning of the skills.
This course is delivered as competency-based training and assessment and provides candidates with the opportunity to demonstrate the required skills, knowledge and understanding to be deemed competent against standards and performance criteria.
NB: Watto Training does not offer this course via Third Party Providers.

Training Pathways – Government funded and fee for service
There are various pathways available to becoming a qualified Heavy Vehicle Instructor:
Pathway 1: The Higher Level Skills program – funded by the Queensland Government
Pathway 2: Certificate 3 Guarantee Boost – funded by the Queensland Government
Pathway 3: Skills Checkpoint for Older Workers (SCOW) program – funded by the Australian Government
Pathway 4: Career Transition Assistance (CTA) program – funded by the Australian Government
Pathway 5: Fee for service – no government funding
Keep reading for an outline of each pathway.
Pathway 1: Higher Level Skills Program – funded by the Queensland Government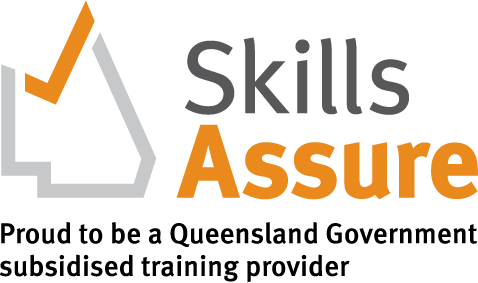 The Higher Level Skills program – funded by the Queensland Government provides a government subsidy to support eligible individuals to access subsidised training in selected certificate IV or above qualifications, and priority skill sets.
The aim is to assist individuals to gain the higher level skills required to secure employment or career advancement in priority industries or to transition to university to continue their studies. Employers may also be able to access training to address workforce development needs.
For the Higher Level Skills program – funded by the Queensland Government the eligibility requirements are as follows….
The student must:
be aged 15 years or over, and no longer at school
permanently reside in Queensland
be an Australian Citizen, Australian permanent resident (includes humanitarian entrant), temporary resident with the necessary visa and work permits on the pathway to permanent residency, or a New Zealand citizen
Not hold, and not be enrolled in, a certificate IV or high-level qualifications, not including qualifications completed at school and foundation skills training.
Please note you will no longer be eligible for subsidised training under Higher Level Skills program once you have completed a certificate level IV qualification.
For further information please click on the Higher Level Skills Student Fact Sheet.
How can I check my eligibility?
Click on the link below an submit it to Watto Training for further review:
Higher Level Skill program Eligibility Check
Cost of Training
Given the increased benefits that you can gain from obtaining a Certificate IV through the Higher Level Skills program funded by the Queensland Government, you are required to contribute to the cost of your training through a student co-contribution fee, payable to the training provider.
The fee may be paid on your behalf by an employer or a third party but cannot be paid by the training provider

Student Co-Contribution Fees
Students are required to contribute to the cost of training through a student Co-contribution Fee. Student co-contribution fee's represent the total non-government subsidised sum of essential training costs for the participant to undertake the qualification and includes tuition fees, service fees, materials fees and other costs associated with delivering the training and awarding the qualification to the participant.
Concessional Students: $70 per unit for a maximum total of 14 units = $980 (GST exempt)
Non-Concessional Students: $100 per unit for a maximum total of 14 units = $1,400 (GST exempt)
Concessional student status applies when:
the student holds a Health Care concession card or Pensioner concession card issued under Commonwealth law, or is the partner or a dependent of a person who holds a health care concession card or pensioner concession card, and is named on the card
the student provides the training provider with an official form under Commonwealth law confirming that the student, his or her partner, or the person of whom the student is a dependant, is entitled to concessions under a health care or pensioner concession card
the student is an Aboriginal or Torres Strait Islander
the student is a school student and is enrolled in a VETiS
program (may include youth in detention)
the student has a disability
the student is an adult prisoner.

Pathway 2: Queensland Government's Certificate 3 Guarantee Boost
You may be eligible for the Queensland Government's Certificate 3 Guarantee Boost, assisting unemployed jobseekers or those at risk of unemployment to link with training opportunities to help with finding a job or stay in employment.
To be eligible, jobseekers must:
Live in Queensland
Participate in training aligned to local employment opportunities and
must not be eligible for subsidised training under the Certificate 3 Guarantee
Participants must also meet one of the following criteria:
Be unemployed and need new skills to obtain a job or
Be at risk of losing their job and require reskilling to move to alternative employment opportunities or
Be working, but looking to increase hours of work or shift from part-time to full-time employment.
If a person is eligible for funding under the Certificate 3 Guarantee Boost program, the Queensland Government will subsidise the costs of their accredited training, although a student contribution fee will be required.
Back to Work Jobseeker Officers will assess a jobseeker's existing qualifications, potential training needs and refer individuals to a subsidised training opportunity. If the Certificate 3 Guarantee Boost is not the right opportunity then other options can be explored.
Click here to apply for the Back to Work program. The application form is at the bottom of the page. Your local Jobseeker Officer or Youth Jobseeker Officer will be in touch after the application has been received.
Student Co-Contribution Fees
Students are required to contribute to the cost of training through a student co-contribution Fee. Student co-contribution fee's represent the total non-government subsidised sum of essential training costs for the participant to undertake the qualification and includes tuition fees, service fees, materials fees and other costs associated with delivering the training and awarding the qualification to the participant. The student co-contribution fee for the Certificate Guarantee Boost is the concessional rate.
Concessional Student: $70 per unit for a maximum total of 14 units = $980 maximum (GST exempt)
Pathway 3: Skills Checkpoint for Older Workers Program
To fill a gap in the services currently available to older Australians, the Australian Government funded a national rollout of the Skills Checkpoint for Older Workers Program (the Skills Checkpoint Program).
Our program can provide you with advice and guidance on upskilling for your current role, finding a new career, or helping you discover your options for further education and training opportunities.
You qualify if you're:
aged between 45 and 70 and;
an Australian citizen or permanent resident; and
employed or recently unemployed (less than 9 continuous months) and not registered for assistance through an Australian Government Employment Services Provider.
To be eligible for the Incentive, individuals must have completed a Skills Checkpoint assessment that identified training linked to their current job (e.g. upgrading skills), a future job opportunity, or an industry, occupation or skill in demand.
The Incentive will provide eligible participants with up to $2,200 (GST inclusive) to fund suitable training (accredited or non-accredited). The government contribution must be matched by either the participant or their employer.
How to Access the Program
You can find out more information about the Skills Checkpoint Program, including how to apply, through the providers listed in the following table:
You can find out more information about the Skills Checkpoint Program, including how to apply, through the providers listed in the following table:
Organisation
States/territories in which the organisation
delivers the program
Contact Details
The BUSY Group Ltd
Northern Territory, Queensland, South Australia, Tasmania, Western Australia
Please call 13 BUSY (13 28 79)
BUSY Skills Checkpoint program
VERTO Ltd
Australian Capital Territory, New South Wales, Victoria
Please call 1300 4 VERTO (1300 483 786)
VERTO Skills checkpoint
For more information go to:
Pathway 4: Career Transition Assistance
The Career Transition Assistance program is designed to help mature-age job seekers to build their confidence and skills to become more competitive in their local labour market.
Career Transition Assistance (CTA) is for people aged 45 years and older to increase their job readiness by identifying their transferable skills and better targeting their job search to local industries and available jobs.
CTA will give job seekers a better understanding of available job opportunities in their local area and support them to tailor applications based on their skills and experience. This program provides practical assistance to develop technology and digital skills to build their confidence to use different types of technology, such as smartphones, tablets, apps, social media and desktop computers, as well as applying for jobs online.
Locations
CTA is available nationally to job seekers.
Search for a CTA provider in your area.
Eligibility Criteria
To participate in CTA job seekers must be aged 45 years or over and can be referred by their Employment provider, NEST provider, or by the Department's Contact Centre (regardless of whether you are in receipt of income support or not).
Search for a jobactive provider in your area.
Job seekers not in receipt of Income Support Payments may be able to participate in CTA. To find out more contact the NCSL on 1800 805 260 (free call from land lines) or email nationalcustomerserviceline@dese.gov.au.
More Information
Read the Career Transition Assistance factsheet.
Other Mature Age Employment Programs
Pathway 5: Fee for Service
Applicants not eligible for subsidised training may undertake the course by paying full fees. An outline of the course fees for all heavy vehicle classes can be obtained by clicking on the link below:
Quotes are based on:
The class of licence you hold (i.e. LR, MR, HR, HC, MC) (Note: you must meet the eligibility requirements)
If you have any RPL (recognition of prior learning)
Teaching/training experience
Access to a qualified assessor within your company
Access to vehicles for use during the course
Your location
Contact us for a quote that meets your individual learning needs.
Course Delivery
The delivery will generally be as follows:
Theory training and assessment is self-paced
Practical training and assessment is face to face with Watto Training
Where does practical training take place?
Practical training is conducted on the north side of Brisbane at 624 Gympie Road, Lawnton.
Who delivers the training?
Training and assessment is delivered by our highly qualified and experienced trainers and assessors. You can see more information on our trainers here.

Watto Training does NOT use Third Parties to deliver training and assessment services for any accredited training.
What units do I have to complete?
There is a total of 14 units of competency comprising:
13 core units listed below plus
1 industry elective unit from the industry elective units listed below, relevant to the vehicle type applicable to the job role.
Core units:
BSBRKG304: Maintain business records
TAEDEL301: Provide work skill instruction
TAEDES401: Design and develop learning programs
TLIC3037: Apply safe heavy vehicle driving behaviours
TLIF1001: Follow work health and safety procedures
TLIF2010: Apply fatigue management strategies
TLIF4066: Implement and supervise transport regulations compliance systems
TLIG2007: Work in a socially diverse environment
TLII1002: Apply customer service skills
TLIL2060: Complete induction to the transport industry
TLIL4009: Manage personal work priorities and professional development
TLIM0002: Conduct heavy vehicle learner driver training
TLIM4002: Develop safe heavy vehicle driving behaviours in others
Industry elective units (plus one of the following…):
TLIC2002: Drive light rigid vehicle
TLIC3003: Drive medium rigid vehicle
TLIC3004: Drive heavy rigid vehicle
TLIC3005: Drive heavy combination vehicle
TLIC4006: Drive multi-combination vehicle
Timeline
The timeline for each student varies. Some students will complete the course over a 2 year period, whereas other students, will complete the course in a more intense manner over a matter of weeks. It depends on a number of factors that each trainee needs to consider including:
Ability to pay for the course (ie some trainees pay over time)
Ability to have the time and space to complete assignments
Work/family commitments
Ability to attend training sessions
Reading/Writing ability (in relation to completing assignments)
Prior knowledge and experience
Relevant qualifications leading to credit of units previously completed in other courses
If I have prior experience/qualifications, is this taken into account?
It can be taken into account but it depends on a number of factors such as type and length of experience, qualifications – when completed and relevance to this course, and so on. Watto Training is happy to discuss pathway options for applicants who may already hold knowledge, skills and qualifications from previous/current fields of work. In such cases the applicant may be eligible for Recognition of Prior Learning (RPL).
Credit Transfer
Credit transfer recognises previous formal learning (e.g. university, other qualifications). It uses an assessment of a previous course or subject that an applicant has achieved to determine whether it can be credited to the new course in which the applicant wishes to enrol.
The assessment determines the extent to which your previous course or subject is equivalent to the required learning outcomes of the desired qualification.
Recognition of Prior Learning (RPL)
Recognition of Prior Learning (RPL) is a process that allows the competencies you already possess to be recognised, regardless of how you obtained them. These might include skills you picked up on the job or from other life experiences that do not necessarily include formal training.
Recognition of prior learning suits people who have industry relevant:
work skills or knowledge
paid or unpaid work experience
life experience
community work experience
Recognition of prior learning could provide you with a full or part qualification, and avoid duplication of training. It could be used to identify what training you may need to complete a qualification or could provide a pathway to higher qualifications for people who may not have access to further training.
Your RPL Assessor can discuss evidence you will need to supply with your application if you wish to have your experience recognised. In many cases, RPL will only give the off-the-job component of the unit. You may still need to meet the on-the-job component, assessed at work.
What is a Portfolio of Evidence?
Typical portfolio items are listed below. In each case, the evidence must be your own work and directly relate to the knowledge and skills described by the unit of competence you are seeking RPL for.
Suitable portfolio items to choose from include:
Samples, photographs or videos of your work
Letters of validation from your employers
On-the-job assessment record
Performance management report
Video footage of you doing tasks directly related to the unit of competence
Copies of documents you have completed as part of yourwork eg budgets, reports, memos, spread sheets, estimates etc.
Certified certificates from accredited vocational education and training courses
Certified results from other non-credited courses from various education and training providers
Certified certificates and statements of attainment from in-house courses sponsored by employers or professional bodies
Letters from employers verifying your knowledge, skill and experience
Letters from clients, verifying work done
Details of community activities involving significant responsibilities
Records of workplace activities
Eligibility Requirements
Applicants must produce photo identification.
Applicants must undergo a Police history check, a driving history check & a medical check (if required). These checks are completed by the Queensland Transport and Main Roads Department. Queensland Transport and Main Roads may refuse to grant accreditation to a person who has been convicted of an offence under the Criminal Code or is currently charged with an offence under the Criminal Code and the charge has not been fully disposed of.
The requirements for driver trainer accreditation fall within the Transport Operations (Road Use Management – Accreditation and Other Provisions) Regulation 2015 (2015 Regulation).
The changes incorporated in the 2015 Regulation are detailed below.
Driver licence requirements:
Currently to apply to become an accredited driver trainer an applicant must hold or have held for at least 1 year an 'O' type licence (open driver licence) authorising the applicant to drive the class of motor vehicle stated in the application as the class of motor vehicle for which the applicant proposes to give training.
An 'O' type licence means an open driver licence granted outside Queensland.
This requirement has been changed to a person has the necessary expertise to be accredited to perform the function of a driver trainer, for a class of motor vehicle, if the person holds and has held, on the day the application is made for a continuous period of at least 1 year, a valid open licence authorising the person to drive the class of motor vehicle. This includes a valid interstate driver licence or a valid driver licence granted in New Zealand.
A valid licence means a licence that is not expired, suspended or cancelled and the licensee is not disqualified by an Australian court from holding or obtaining a driver licence.
You can submit a traffic history checks with TMR to see if your history will be an issue. In my time of doing this job, it's normally issues within the last 5 years that seem to have an impact on eligibility. However, the best way to be sure is to check with TMR as they require a criminal history check off every trainer coming into the industry.
I haven't studied for a while. Will I be able to succeed?
As an adult learner, you:
tend to be self-directed
have a rich reservoir of experience that can serve as a resource for learning
are frequently affected by your need to know or do something
tend to have a life-, task-, or problem-centered orientation to learning as opposed to a subject-matter orientation
are generally motivated to learn from within (internally/intrinsically) as opposed to being obligated, or subject to, external or extrinsic forces
Computer Literacy
You need to have a basic knowledge of computer and Internet skills in order to be successful in this course. Here are some of the highlights:
Knowledge of terminology, such as browser, download, etc.
Understanding of basic computer hardware and software; ability to perform computer operations, such as:

Using keyboard and mouse
Managing files and folders: save, name, copy, move, backup, rename, delete, check properties
Software installation, security and virus protection
Using software applications, such as Word, PowerPoint, Excel, email clients
Knowledge of copying and pasting, spell-checking, saving files in different formats
Sending and downloading attachments

Internet skills (connecting, accessing, using browsers) and ability to perform online research using various search engines and library databases.
Ability to use online communication tools, such as email (create, send, receive, reply, print, send/receive attachments), discussion boards (read, search, post, reply, follow threads), chats, and messengers.
Strong reading and writing skills
You need to have strong reading skills and be able to communicate effectively through writing. Most of the material in the online environment will come from your textbooks and written lectures, therefore strong reading and critical thinking skills are very important for success in an online course.
Self-motivated and independent learner
While correspondence courses can offer more flexibility in scheduling, they require more self-discipline and independence than face to face courses. Some students can find this uncomfortable and not suitable for their learning style. They may miss face-to-face interaction with an instructor and peers, which helps to keep them on track. In the online / home study environment, you have to be able to start and to work on tasks on your own, without someone keeping you focused, and you have to be self-disciplined in order to follow the class schedule and meet deadlines.
Time commitment
Online/home study classes take as much time as regular face to face classes. You need to set aside sufficient time for study. Plan to spend at least as much time working on the assignments and studying as you would with a traditional course.
If you need help, please don't hesitate to ask. We're here to help.
LLN Requirements
For Watto Training courses, a sound understanding of English, as well as basic English speaking, reading and writing skills, are required. Further, applicants must have basic mathematical skills.
Enrolment Application Forms include specific questions about educational experience and academic skills and the need for LLN support.
Pre‐Enrolment Short LLN Diagnostic Test in Reading and Numeracy is integrated into the Course Application Process. If a potential student has not completed any formal academic qualifications (e.g. Year 12 for the diploma or advanced diploma) and other entry requirements, they will be directed to complete a short LLN diagnostic test in Reading and Numeracy (free of charge). Potential students who have completed the formal academic qualifications may also complete the test but this is not compulsory for them.
If a student does not achieve the recommended ACSF level for the course in Reading and/or Literacy, Watto Training will advise them of this and discuss other study options with them.
Payment
Students will be invoiced a deposit of $1,000 or the full course fee if less than $1,000. Once paid – you will receive the Theory Assessment, Learning Resources and Tutorial Support. This fee is non-refundable.

The remainder of the course fee will be invoiced prior to commencing practical training and assessment.
What are my payment options?
Option 1: Bank Transfer
Account Name: Watto Training Pty Ltd
BSB: 124017
Account: 22194362
Option 2: Pay online by credit card. Click on the link in your invoice. Online credit card payments will incur a 1.75% surcharge
Option 3: Cash
Refunds
Please read the Student Handbook for the Refund Policy.
Our Guarantee to Clients
If for any reason Watto Training is unable to fulfil its service agreement with a student, Watto Training must issue a full refund for any services not provided. The basis for determining "services not provided" is to be based on the units of competency completed by the student and which can be issued in a statement of attainment at the time the service is terminated.
Privacy Policy
Watto Training takes the privacy of students very seriously and complies with all legislative requirements. These include the Privacy Act 1988 and National Privacy Principles (2008).
Unique Student Identifier (USI)
A Unique Student Identifier (USI) is a reference number made up of numbers and letters that give students access to their USI account. A USI will allow an individual's USI account to be linked to the National Vocational Education and Training (VET) Data Collection allowing an individual to see all of their training results from all providers including all completed training units and qualifications.
The USI will make it easier for students to find and collate their VET achievements into a single authenticated transcript. It will also ensure that students' VET records are not lost.
What does it cost?
The USI is available online and at no cost to the student. This USI will stay with the student for life and be recorded with any nationally recognised VET course that is completed.
What are the benefits of a USI?
Seamlessly link information about a student's VET achievements, regardless of where they studied
Enable students to easily access secure digital transcripts of their achievements
Give students access to, and more control over, their educational information
If you do not have a USI or cannot get one, you can give permission for Watto Training to obtain one on your behalf on the course enrolment form.
Course Forms
Please click on the following links for supporting documents:
Make An Enquiry
Interested in becoming an instructor? Fill out the form below with your contact information and we will be in touch with you soon!